How does GDPR affect artificial intelligence?
How does GDPR affect artificial intelligence?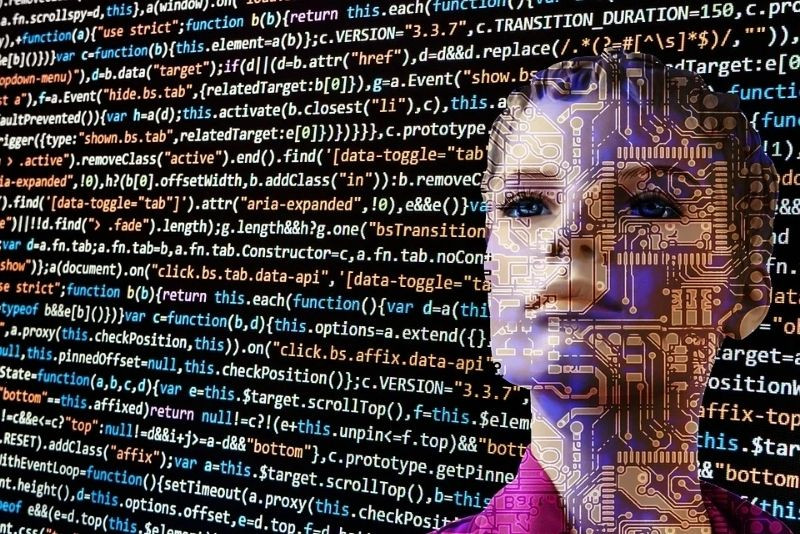 How does GDPR affect artificial intelligence?
According to surveys, the artificial intelligence (AI) market will become an industry with a volume of $ 190 million by 2025. However, artificial intelligence technology depends on the use of data, while marketing technology mostly deals with the removal of internet user data.
The big players have already been hit by relatively high fines. For example, Google was fined approximately $ 57 million for failing to disclose how user data was collected as part of its services for the purpose of presenting customized ads. This clearly shows that GDPR is not something we should play with. Article 22 of the GDPR Act states that users will not be subject to exclusively automated decision-making. Therefore, AI technology developers and GDPR officials will have to start looking for compromises.
GDPR and data collection
GDPR makes it more difficult but also more expensive to collect consumer data. In particular, this will require some burden for smaller companies trying to develop artificial intelligence systems. Small businesses do not have a huge amount of data available because their customer base is limited. However, large companies have a huge amount of existing customer data at their disposal, which makes it much easier to obtain their consent.
Under Article 22 of the GDPR Act, businesses must obtain and record the explicit consent of all customers involved in the data collection. This includes the processing of data that has a direct impact on the customer, such as workplace monitoring, electronic recruitment and credit card applications. To this end, GDPR will reduce the effectiveness of artificial intelligence systems. On the contrary, it will increase the protection of customer data. The justification for Article 47 of the GDPR Act concerns the detection of computer threats to artificial intelligence, which further encourages investment in cyber security.
Data Protection and Blockchain
Under the GDPR, entities are required to take all essential measures related to cyber security. As human skills and technology evolve, organizations are becoming easier to take action on cybersecurity. And as artificial intelligence and machine learning evolve, automation will become an amplifier of human intelligence. At present, AI technology still requires human help, especially since it is available to criminals and hackers.
GDPR requires companies to increase trust between the organization and its employees, partners and customers. Blockchain technology uses blocks appropriately to organize data and acts as a structure that clearly shows all attempts to change information. Therefore, anyone who uses Blockchain can see exactly how their information is used. This will allow anyone to act whenever suspicious activity occurs. Blockchain and artificial intelligence can be the perfect combination to increase data protection.
Finding a compromise

The best case scenario would be to compromise between man and machine. This means that AI technology would apply automated decisions, but would still require human activity. One would automate the activity and not the decision. One would also determine the data management rules that the artificial intelligence system should follow. Therefore, we would use this technology, but we would say what to do. Basically, it would be automation with human supervision.
Personal information and GDPR
Personal data is the basis of the GDPR because it identifies an individual in any format. GDPR regulates the data and content that organizations store. It states that data and content cannot be stored forever and suggests better information management and records management. And that is a true challenge when it comes to complying with the GDPR. Because the information is stored in documents, companies use automation of cognitive robotic processes to manage data. It is a combination of state-of-the-art technology and serves as a substitute for human activities.
However, one reason for introducing GDPR is to limit the way these technologies analyze data. GDPR will not stop the development of this important technology, but will serve to increase security. It will ensure that they are used taking into account privacy concerns. According to the GDPR, individuals have the right to see what has been decided, as well as the right to human scrutiny. The regulation simply reflects the concerns of many of us about automated systems.
GDPR will increase the security of AI technologies
Artificial intelligence is one of the new and exciting technologies that will fundamentally affect every industry. It's a way to stop doing robotic tasks and focus on making the world a better place. However, we must not get ahead of ourselves and focus only on the development of technology. We also need to think about data privacy, and it is the area where the GDPR is trying to save the world.
The GDPR requires companies to obtain the explicit consent of the persons concerned, otherwise they would face a fine. This means that traders need to think about more transparent and secure ways of collecting user data. Blockchain technology is proving to be an excellent tool for achieving transparency and as such should not be neglected. Managing artificial intelligence data so far requires human intervention, at least until the technologies we have at our disposal are sufficiently secure.
Did you like this article? Don't miss other news from the world of GDPR.
Most read articles
Categories
Contact form
Preparation of Security Documentation in terms of GDPR from 139€ with insurance.
osobnyudaj.sk, s.r.o. Námestie osloboditeľov 3/A,
040 01 Košice
Non-binding
free

quote

from € 139 with insurance

We have provided services
to more than
11 500 clients

Free quote
Questions and answers
Dear client, if you have not found
what you are looking for, do not hesitate
to contact us.
To contact