Basic information about GDPR - Schools and kindergartens
Basic information about GDPR - Schools and kindergartens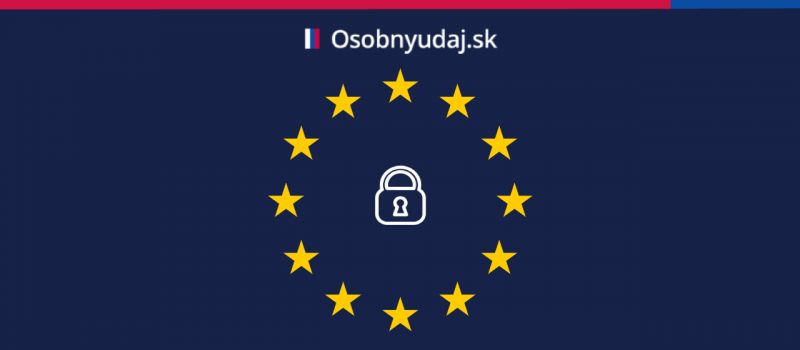 Basic information about GDPR - Schools and kindergartens
Since 25 May 2018, the General Regulation on the Protection of Personal Data (GDPR) of the European Parliament and the EU Council brought significant changes concerning all schools and kindergartens in the territory of the Slovak Republic. These changes mean not only extensive administrative tasks, but also technical and organizational measures that these organizations will have to take shortly.
These changes include in particular:
- obligatory appointment of a Data Protection Officer (DPO) for all kindergartens
- obligation to report all information systems (IS) again
- new forms and security documentation in accordance with GDPR
- harmonization of data protection measures across the EU
- obligation to report and document security incidents
- liquidation fines up to 20 mil. € or 4% of turnover, whichever is greater
Why to act now?
The impact of GDPR on organizations in the territory of Slovakia is estimated at 1.3 million entities. It is logically necessary that, with the growing demand for personal data protection services, the cost of drafting documentation and providing DPO performance will also increase. In this case, the simple rule applies - the sooner the better.
What if you are not sure which changes apply to you?
There are many issues around GDPR and it is not easy to know the whole situation. If you are unsure how GDPR will affect your organization, do not hesitate to contact us on our toll free Help line - tel. 02/800 800 80, or email at skoly@osobnyudaj.sk, where our team will gladly explain how to navigate in tangle of the number of confusing information and what approach it is appropriate to take on GDPR.
PROMOTION: When ordering a Data Protection Officer from us, elaboration of documentation is FREE.
Most read articles
Categories
Contact form
Preparation of Security Documentation in terms of GDPR from 139€ with insurance.
osobnyudaj.sk, s.r.o. Námestie osloboditeľov 3/A,
040 01 Košice
Non-binding
free

quote

from € 139 with insurance

We have provided services
to more than
11 500 clients

Free quote
Questions and answers
Dear client, if you have not found
what you are looking for, do not hesitate
to contact us.
To contact