Abusing GDPR for competitive fight
Abusing GDPR for competitive fight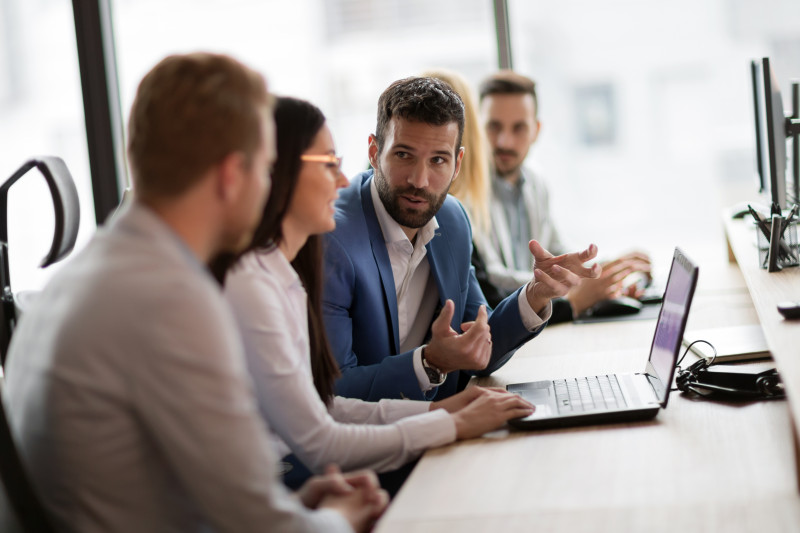 Abusing GDPR for competitive fight
It affects you too
You should be mindful of GDPR compliance not only if you hire an accountant to manage your payroll. An external repairer of the Internet network or a computer technician is also a risk factor for personal data leaks. You must legally enter into an intermediary contract with any non-corporate entity that has access to your employees' data or other personal data. This agreement must be part of your security project, which is mandatory for anyone processing personal data.
However, personal data does not include only names or birthdays. You should be careful not only about phone numbers in your company mobile, but also a CCTV system that protects your company's assets. All these things must be subject to the strict rules of GDPR.
Since an email address is also personal information, email marketing and newsletters are also subject to the law. You have got a business card from a man who had clear intention of not losing contact with you. However, the personal data shown on it might be a problem by law. You may not process, archive or use this data arbitrarily without consent of the other party. To the best of your knowledge, you should ask the person in question to sign a consent to the processing of personal data that he or she has the right to refuse.
Competitive fight
For these reasons, it is comical to imagine that there would be a company that does not process the data at present. Ignorance of the law does not justify you, so you should take care to comply with it. Although the extensive GDPR seeks to protect employee and customer data as much as possible, it brings with it an enormous amount of red tape. Who can benefit from it?
Your competitors who can call an inspection to check your site. In case of detected irregularities, the Office for Personal Data Protection of the Slovak Republic can sanction you. The fine alone may amount to EUR 20 million or 4% of the company's annual turnover. Of course, depending on which amount is higher. Although the principle of appropriateness is being spoken, even a smaller amount may be liquidative for several entities. Especially when it comes to startups.
Most read articles
Categories
Contact form
Preparation of Security Documentation in terms of GDPR from 139€ with insurance.
osobnyudaj.sk, s.r.o. Námestie osloboditeľov 3/A,
040 01 Košice
Non-binding
free

quote

from € 139 with insurance

We have provided services
to more than
11 500 clients

Free quote
Questions and answers
Dear client, if you have not found
what you are looking for, do not hesitate
to contact us.
To contact