How to be successful in adhering to GDPR? Follow these 7 steps
How to be successful in adhering to GDPR? Follow these 7 steps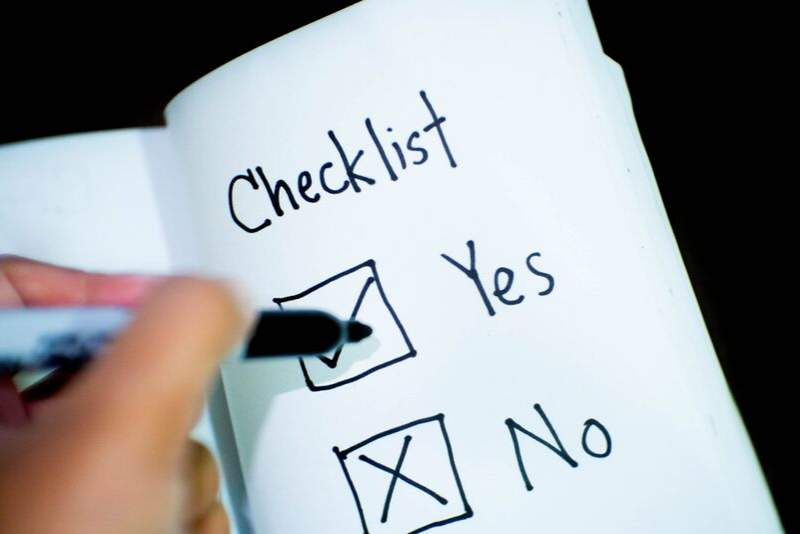 How to be successful in adhering to GDPR? Follow these 7 steps
GDPR here, GDPR there. And in the future, it will be not any different. Even after over a year, this regulation still causes panic in large and small businesses. They fear that their business does not comply with the General Data Protection Regulation (GDPR).
Businesses are afraid of enormous penalties that could cripple their business or even destroy them altogether. However, compliance with this new law is not a big deal.
The law gives people the right to view data about themselves that you, as an enterprise, store, and also requires that this data be deleted if the person so requests. The law also provides guidelines for data controllers and data processors (for you as a business, or in some cases, third parties) who are responsible for collecting and processing data within an organization.
If you still do not act in accordance with GDPR, it is really high time to act. We've outlined 7 steps to help you comply with the policy in order to comply with GDPR.
These seven steps should help you avoid breaking the law:
Step 1: Focus on data protection right from the design
Personalize your privacy with everything you design, whether it's a process, a product, or a website. This will prevent many other data protection measures. Do not assume that moving your data to a third party is a way of circumventing this requirement, as it is your responsibility to ensure compliance.
This means that implementing appropriate technical and organizational measures to ensure the protection of human data is one of the main functions of what your organization does internally or externally.
Step 2: Make sure you remain responsible
Accepting business processes aimed at protecting privacy is crucial, but it is not enough. If asked to do so, you must be able to prove that you have taken these steps. This means documenting all processes that contributed to your final implementation. This is a protection for you, but it also reassures your customers, as it allows you to prove that the available protection measures have been assessed and integrated into your business.
In addition, all personnel who can process personal data must be adequately trained. A robust internal data protection policy that is in line with all aspects of GDPR needs to be designed and implemented.
Step 3: Create a legal basis for data retention and processing
There is a misconception around GDPR that the main problem to be solved is consent to processing. It certainly affects marketing businesses and retailers who rely heavily on people who choose to receive newsletters or promotional emails. In fact, according to GDPR, you must create a legal basis for collecting and sharing data with customers.
You must choose the legal basis for each data collection case (or more likely for each type of data collection). The most common legal basis is consent. You need to obtain customer explicit consent. The disadvantage is that the customer can withdraw this consent at any time. However, if you use consent, be sure to clearly explain to the customer why they were collecting their data.
Step 4: Inform your users
According to GDPR, customers have the right to challenge your use of their data or withdraw their consent, as mentioned above. This data shall also be available to the supervisory authority of each Member State. It is an independent body that investigates complaints on behalf of European citizens.
In addition to your contact information, you will need to provide a clear explanation of how customer data is used, including the purpose of collecting the data, or any interests that the controller, buyer, or third party processor receiving the data may have.
Step 5: Be prepared to delete your data
GDPR embodies the "right to erase". This means that in specific situations, entities may require the complete removal of their data from your database.
This may happen if the customer withdraws their consent to further processing of their data. This includes cases where the data was obtained or processed illegally, or where the use for which it was originally collected is no longer applied.
There is a limited set of valid grounds for rejecting such a request. These include public health objectives or archive purposes which must be in the public interest.
However, it is clear that in most cases you will have to comply with data deletion requirements, so make sure your systems allow you to easily identify and delete individual data. If you have made the data available to a third party, it is up to you to make sure that it also meets the wipe request. You have one month to comply with the request, or you have to do it without undue delay.
Step 6: Be careful when using algorithms
Many decisions - especially online - are now automated. GDPR requires that a decision having legal effect should not be based on automated processing unless such processing is absolutely necessary and authorized by law. The customer must also give their explicit consent.
This, of course, has consequences for businesses selling products online, but they are not the only ones that should pay attention to this. Whenever you intend to use an algorithm to analyze an individual's data, be aware that you cannot use that data to make decisions with legal consequences unless the person has explicitly given you permission.
Step 7: Audit your data
It is necessary to control the data collection and processing activities and update them if necessary. In particular, whether any of the third-party providers you rely on is outside the European Union, as GDPR limits the transfer of information beyond the borders, unless the country concerned has an agreement on the adequacy of the data.
Most read articles
Categories
Contact form
Preparation of Security Documentation in terms of GDPR from 139€ with insurance.
osobnyudaj.sk, s.r.o. Námestie osloboditeľov 3/A,
040 01 Košice
Non-binding
free

quote

from € 139 with insurance

We have provided services
to more than
11 500 clients

Free quote
Questions and answers
Dear client, if you have not found
what you are looking for, do not hesitate
to contact us.
To contact