GDPR documentation templates - is it the right solution?
GDPR documentation templates - is it the right solution?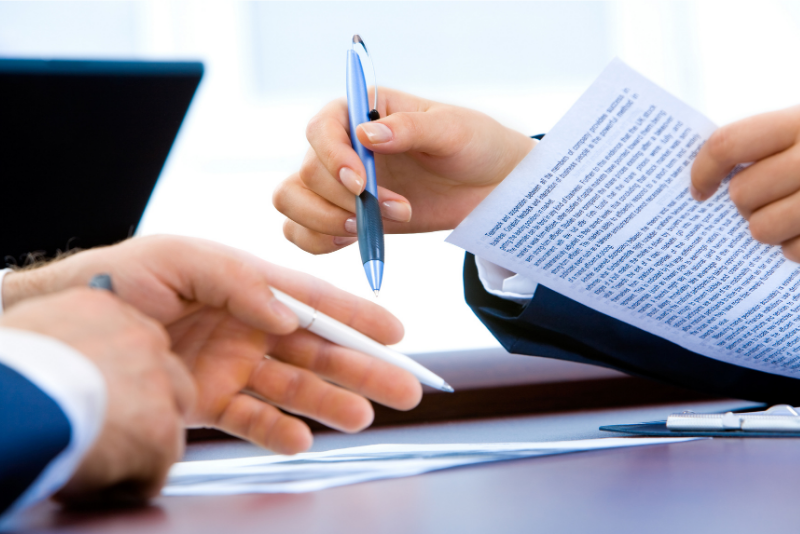 GDPR documentation templates - is it the right solution?
GDPR documentation can be obtained in several ways. It is possible to develop it yourself, or buy a model or prepare documentation together with a professional company that specializes in this issue. It must always be borne in mind that high fines may be imposed.
GDPR should not be taken lightly
The introduction of GDPR regulations has brought an increased level of personal data protection. This regulation has affected any company or firm working with personal data. Companies must become acquainted with the issue and study dozens of pages of legislation, they must also draw up directives, contracts and written consents regarding the processing of personal data. They must also focus on their website, newsletter, but also forms.
Entrepreneurs can obtain documentation in connection with the GDPR either on their own or externally by a professional company that will prepare tailor-made documentation for them. There are also so-called packages on the market, which contain sample documentation that entrepreneurs can adapt to their needs.
GDPR documentation applies to any company that handles personal data. Is it possible for the entrepreneur to develop it on their own?
GDPR legislation contains strict rules, which are associated with considerable bureaucracy. Companies that collect or process personal data must be able to prove that their conduct is in line with the GDPR and that they have fulfilled all obligations. The documentation is used to prove the compliance of the procedure with the legislation of the GDPR.
The GDPR requires documents such as records of processing activities or contracts on processing personal data. Some documentation can be deduced only from the wording of the GDPR, such as proving the fulfillment of the information obligation towards the data subjects, it is possible to prepare a document of rules on personal data protection, consent can be proved by a signed document on consent to the processing of personal data. Each company or organization has individual needs and therefore it is more appropriate in some cases to have documents prepared by a professional company focused on GDPR issues.
The firm or organization should reassess whether it has an internal staff member who is adequately qualified to prepare GDPR-related documents.
This employee should also know how to apply GDPR regulations into the company's or organization's processes.
The amount of the necessary documentation that needs to be prepared also depends on the size of the company. We must also not forget the implementation steps.
It is possible to obtain sample documentation
This documentation often contains sample documents, organizational guidelines or consent to data processing.
Sample documentation is usually not a good solution. If the company does not have professional staff familiar with the issue, it will not be able to sufficiently adapt these patterns to specific needs. We must not forget the extent of the purchased sample documentation, which may not be sufficient. If the company does not have knowledge of what documents to prepare, it will not know whether the models it has acquired are sufficient and whether any necessary documents are missing.
Such sample documentation is good for a person who is familiar with the issue of personal data protection and will use these documents as an aid to creating texts into documents, while being able to adapt them to the needs of the company.
Sample documentation is usually used by small businesses or sole traders. Are these documents sufficient?
The main task of a company that wants to implement personal data protection rules is to analyze the data it works with. It should focus on what specific personal data it collects and how the data processing process works.
The company can rely on this analysis and the next step is to implement the given obligations on the basis of GDPR. This includes, for example: the implementation of adequate security measures, analysis of possible risks, storage periods, data minimization, definition of the legal basis, etc. After completing this analysis, it is possible to prepare the necessary documentation, which will mirror the real situation in the company or firm that handles personal data.
In the case of lacking professional and legal knowledge in the field of personal data protection, the company will not do the initial analysis well and as a result, the sample documentation will be incorrectly prepared. If the wrong legal basis is determined, such as consent instead of a legitimate interest, although the text contained in the model consent may be correct, the processing will be illegal as it would be based on the wrong legal basis. The company may not realize that in the processing, it also uses intermediaries and does not enter into agreements on data processing with them.
The problem may also arise in exercising the rights of the data subjects. If the company uses a response template, the data subject's request may not be adequately resolved, for example by request to delete personal data, and so the company will not be able to properly assess whether personal data can or cannot be deleted.
Most read articles
Categories
Contact form
Preparation of Security Documentation in terms of GDPR from 139€ with insurance.
osobnyudaj.sk, s.r.o. Námestie osloboditeľov 3/A,
040 01 Košice
Non-binding
free

quote

from € 139 with insurance

We have provided services
to more than
11 500 clients

Free quote
Questions and answers
Dear client, if you have not found
what you are looking for, do not hesitate
to contact us.
To contact