GDPR - What can be expected?
GDPR - What can be expected?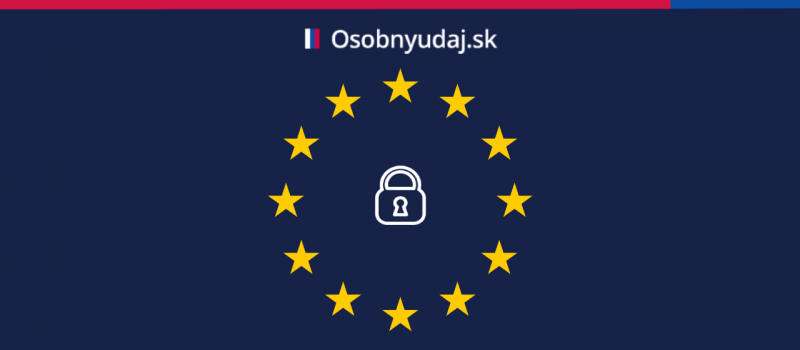 GDPR - What can be expected?
Recently, you may have noticed the current turmoil regarding the amendment of the Data Protection Act and the EU Council Regulation - GDPR, which comes into force on May 25, 2018.

For all budgetary organizations (schools, public authorities, etc.), the most fundamental change in the GDPR is probably the obligation to appoint a Data Protection Officer. With the coming of the GDPR, it is therefore appropriate to take measures that not only prepare your organization for all major changes, but can also protect it from scrutiny by the Privacy Office and the threat of unwanted fines, which can amount to millions of euros.

Osobnyudaj.sk is a strong partner in the field of personal data protection with insurance up to 1 mil. EUR. Therefore, we decided to meet the organizations that hit the GDPR hardest. Especially because of the great interest from schools, municipalities and towns, we have therefore extended our current promotion - when ordering to prepare security documentation with 50% discount until 30.11.2017, we will prepare the documentation according to GDPR and provide the service of Data Protection Officer absolutely free until 25.5.2018!
It is estimated that GDPR will have a direct impact on up to 1.3 million entities only in the Slovak territory, which are gradually beginning to prepare for the prepared changes. Therefore, avoid the stress of dealing with legal obligations before it is too late and request a quote at www.osobnyudaj.sk/ponuka or at info@osobnyudaj.sk today.
For any questions related to GDPR, feel free to use our toll-free helpline - 02/800 800 80.
Most read articles
Categories
Contact form
Preparation of Security Documentation in terms of GDPR from 139€ with insurance.
osobnyudaj.sk, s.r.o. Námestie osloboditeľov 3/A,
040 01 Košice
Non-binding
free

quote

from € 139 with insurance

We have provided services
to more than
11 500 clients

Free quote
Questions and answers
Dear client, if you have not found
what you are looking for, do not hesitate
to contact us.
To contact