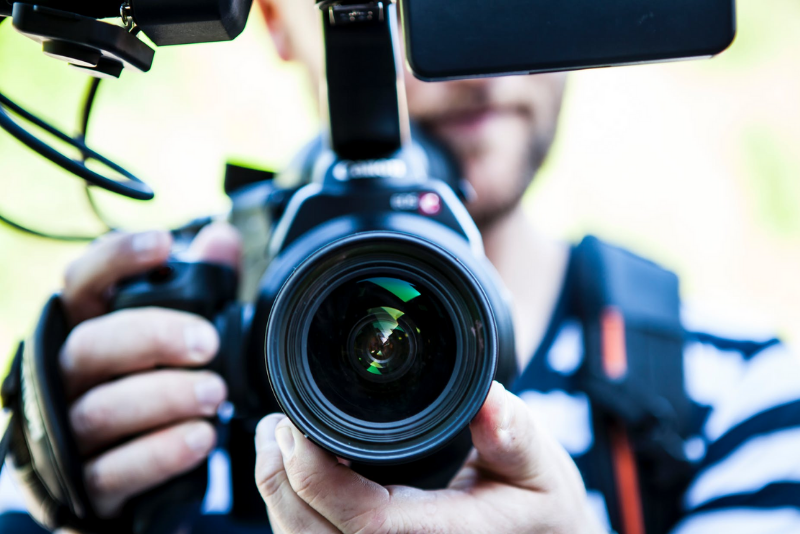 Photographs and GDPR
Have you ever wondered whether publishing a photo is processing personal data?
Public events and happenings
The processing of personal data in public events and happenings is considered to be the activity where audiovisual and visual recordings are made and the persons on them can be identified. If images of people are captured, then we are already talking about processing personal data. In the event that the course of the event itself is recorded, ie not people and their face, the processing of personal data is not involved.
When photographs are taken for the general public
The processing of personal data must be granted freely, unambiguously, in an informed and concrete manner, and the consent of the person concerned must be provided. The organizer must be able to prove that the consent has been given. A legal basis in the form of a legitimate interest may also be used. It can be used in cases where it is not possible to obtain the prior consent of persons. This legal basis can be used when the number of participants cannot be recognized or limited. If the legal conditions have been met, it is then possible to create and publish photographs.
Taking photographs in schools and preschool facilities
Consent to the processing of personal data is necessary if the controller knows that the persons will be children. The legal guardian gives consent in the case of minors. In the case of indoor and school premises where photographs will be exhibited, the consent of legal representatives is not necessary.
Staff and photos
If the photo will be placed on social networks or on platforms to facilitate communication between employees, their approval is required for processing.
Modeling agencies and photographing
The processing activity and nature of the processing is included in the contract, so there is no need for consent to the processing of personal data.
Publishing photographs in a personal form
The obligation to process personal data with a private individual is not necessary.
Most read articles
Categories
Contact form
Preparation of Security Documentation in terms of GDPR from 139€ with insurance.
osobnyudaj.sk, s.r.o. Námestie osloboditeľov 3/A,
040 01 Košice
Non-binding
free

quote

from € 139 with insurance

We have provided services
to more than
11 500 clients

Free quote
Questions and answers
Dear client, if you have not found
what you are looking for, do not hesitate
to contact us.
To contact