The fundamental changes brought by GDPR
The fundamental changes brought by GDPR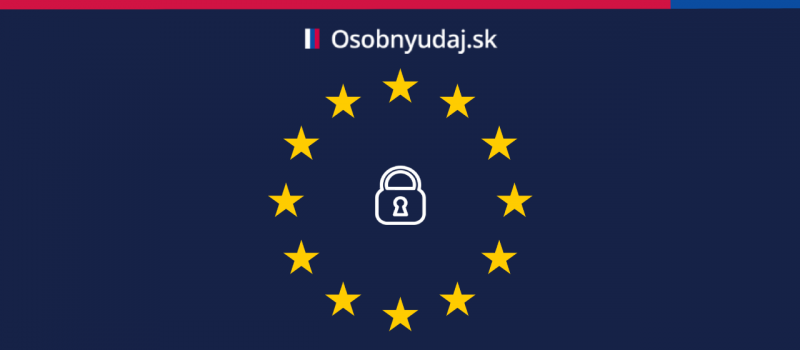 The fundamental changes brought by GDPR
The new privacy regulation, GDPR, is a cause for concern for businesses. Its purpose is to strengthen the protection of the personal data of individuals in the European Union. The amendment, which entered into force on 25 May 2018, brings changes that entrepreneurs have to cope with.
What changes apply to businesses?
To be able to introduce GDPR into their business, entrepreneurs must first understand where they come into contact with personal data. Personal data means everything we can identify a particular person. Under the new regulation, personal data also includes an e-mail address, an IP address or even cookies. The process of introducing GDPR brings a few changes to companies. They need to:

- document and present to the supervisory authority that you only process data that is necessary for the particular purpose
- report data leakage to the supervisory authority within 72 hours from the moment the deficiency is detected,
- grant unambiguous and unconditional consent to the processing of personal data,
- delete all data for which you have no legal reason to process it further.
How to be prepared for changes
GDPR applies to any company that processes personal data. From large to small businesses or marketing companies. Companies need to be prepared for the changes that GDPR brings. The company should have an internal team selected to implement each GDPR. Qualified staff should use the process from personal data mapping, impact analysis to management. Companies should review their Data Protection Impact Assessment. And last but not least, to appoint a Data Protection Officer who will be responsible for the protection of personal data in the company.
Changes brought by GDPR
In terms of GDPR's impact on the organization, this is a change that can be seen as a form of change in the approach to processing and protecting personal data. The GDPR also entails a better definition of personal data, which are already considered online and electronic identifiers. The introduction of GDPR brings obligations such as automatic deletion of data after a certain period of time. It is important to note that GDPR also imposes technical and administrative burdens on companies.
Summary
The introduction of GDPR entails the principle of responsibility of all business entities that process personal data. The rights of the data subjects will be significantly strengthened and ensuring protection will also have a major impact on the operators themselves. The introduction of GDPR itself can be a complex and time-consuming process for some entrepreneurs. It is therefore important to deal with GDPR as soon as possible. If you are interested in ensuring privacy policy in your company as per GDPR privacy, please request a free quote.
Most read articles
Categories
Contact form
Preparation of Security Documentation in terms of GDPR from 139€ with insurance.
osobnyudaj.sk, s.r.o. Námestie osloboditeľov 3/A,
040 01 Košice
Non-binding
free

quote

from € 139 with insurance

We have provided services
to more than
11 500 clients

Free quote
Questions and answers
Dear client, if you have not found
what you are looking for, do not hesitate
to contact us.
To contact